LUXURY TOILETS FOR EVENTS AND PRIVATE OCCASIONS
Exclusive mobile toilets for events and private occasions. Design, finish, and comfort are at the highest levels. Elite toilets are the ad hoc solution designed to easily bring premium toilets to all locations.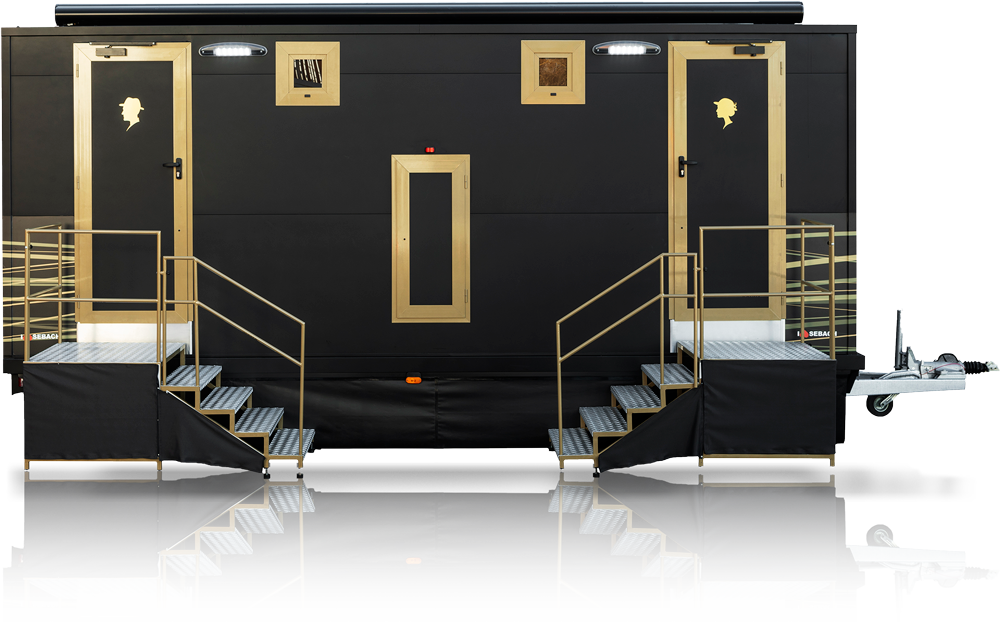 Moveep Plus 4 Trailer
Sebach Moveep Plus 4 is the ultimate luxury toilet trailer designed by Sebach. It is ideal for bringing a touch of class to toilets for the most exclusive events, like parties, weddings, backstage and more. Elegant and glamorous, Moveep Plus 4 has a unique, innovative style with classic colour details in black and white and elegant gold finishes. Ideal for the most formal events and like-minded guests.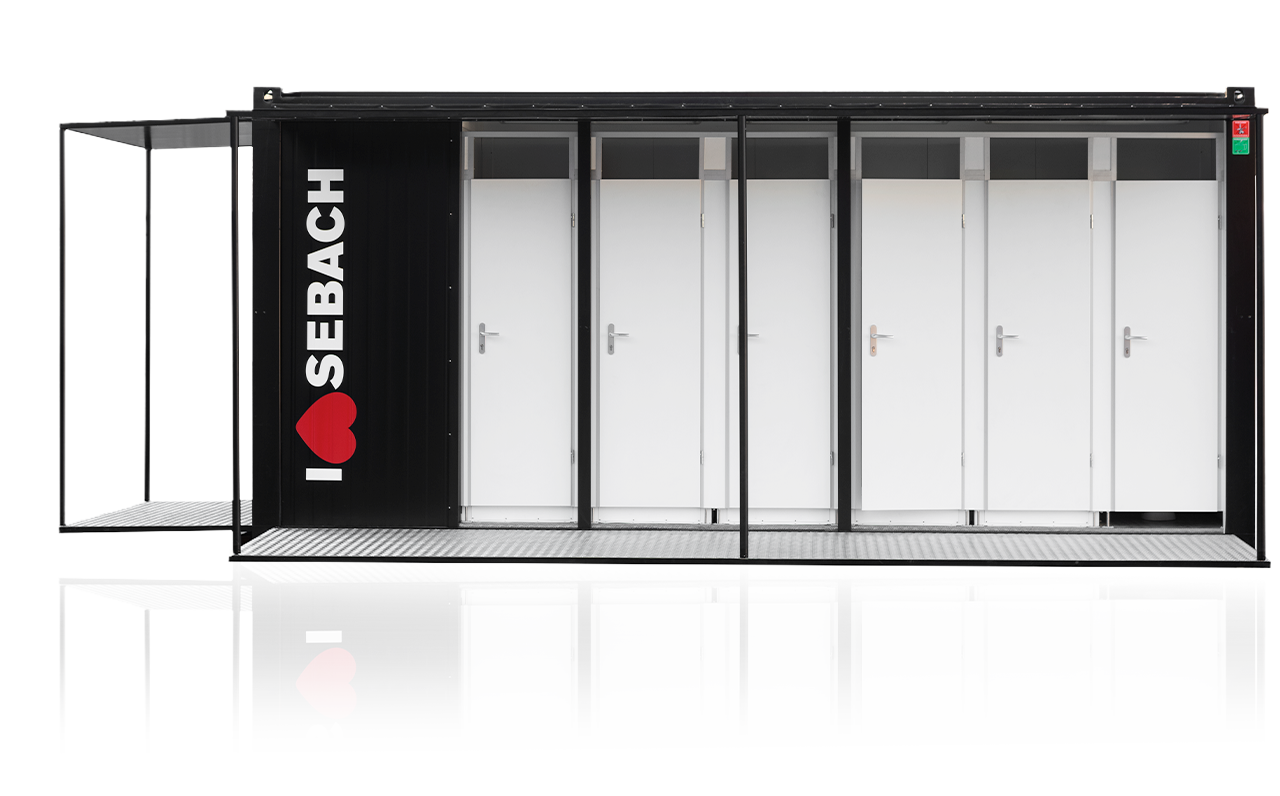 Stay Modular System
Stay Modular Series is the perfect solution for longer-lasting events, festivals and concerts, trade fairs and conventions, and all those places where there is a continuous need for toilets. An innovative and functional design makes this series ideal for crowded events that require comfort along with an appealing aesthetic.