Sebach
SEBACH, THE LEADER IN PORTABLE TOILETS & RENTAL SERVICES LAUNCHES ELITE. THE NEW LINE OF LUXURY TOILETS FOR EVENTS AND PRIVATE OCCASIONS. WHERE DESIGN, ATTENTION TO DETAIL, AND COMFORT ARE AT THEIR BEST.
The Elite portable toilet solutions are intentionally designed to satisfy sanitation needs at events, from corporate to private occasions. The Elite range supplies a stress-free service to Event Managers and allows them to express their full creativity in the scouting of locations by overcoming the lack of toilets on-site. With Elite, providing high quality restrooms to events' guests will no longer be a problem, even when water and electricity connections are not available.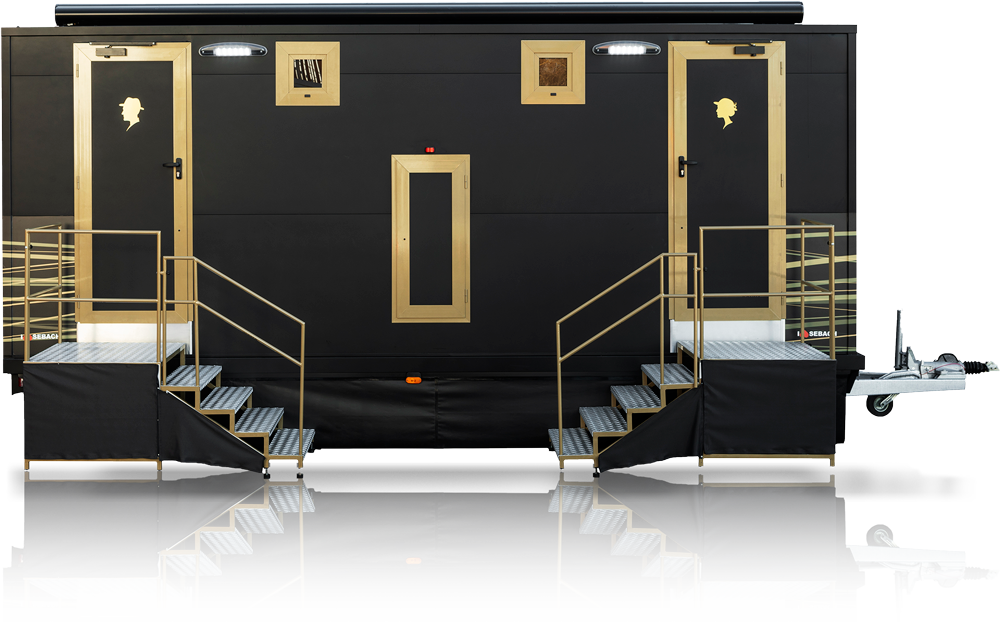 Moveep Plus 4 Trailer
Elegant and glamorous, Moveep Plus 4 is a luxury trailer with an innovative design, one of a kind. Ideal for offering an exclusive service, even in the most formal settings.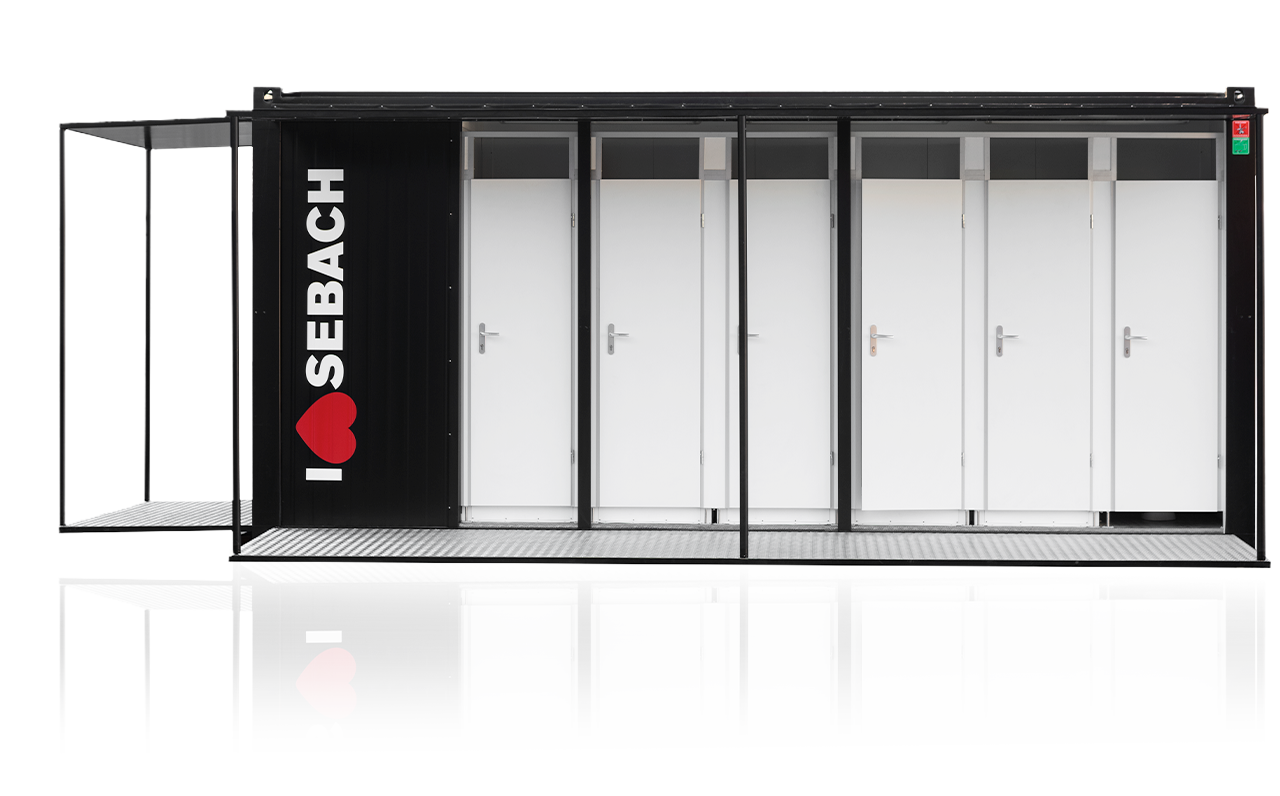 Stay Modular Series
The Stay Modular toilet series is designed to serve medium to large-scale events. There are modules to provide toilets, accessibility toilets and showers. Modules can be arranged in different combinations to accommodate a large number of guests, while ensuring comfort with premium aesthetics.
CUSTOM SERVICES FOR EVENT MANAGERS
Sebach Elite toilet hire is designed to facilitate Event Managers, along with providing impeccable service. Sebach specialists conduct a preliminary assessment with on-site inspection, if required. Sebach takes care of the toilet rental service and offers the option to add 24HR assistance at the venue.
WEDDINGS AND PRIVATE EVENTS
Refined and elegant portable sanitation solutions. Ideal to suit the most important days of one's life, where attention to detail is a necessity.
FESTIVALS AND CONCERTS
Modular combinations of toilets and showers for large scale events, but also luxury trailers to treat artists and VIP guests.
BACKSTAGE AND FASHION
Chic toilets on a luxury trailer for shows and any type of backstage: video and photo shootings, events, fashion. A private dressing room on wheels, equipped with toilets and all comforts.
SPORTS EVENTS
Modular and luxury portable solutions for sports events of any kind. Whether outdoors or indoors, Elite restrooms always play to win.
BUSINESS AND CORPORATE EVENTS
Polished toilets for business, trade and corporate events. Sebach Elite guarantees premium services that exceed expectations.
Sebach
LEADER IN EXPERIENCE, SERVICE, AND R&D
Luxury mobile toilets for events and special occasions: wherever and whenever needed, with a touch of glam.