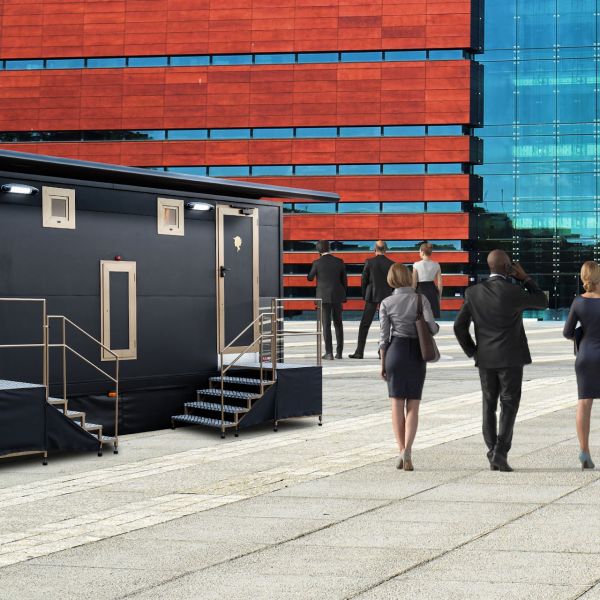 Event management and luxury toilets
Event management is about being able to run interference and overcome many challenges. The event planner is in charge of managing an important budget, the arrival of hundreds, sometimes thousands of people, the requests coming from demanding customers, artists and VIPs, models, brides, athletes, exhibitors… The workload is heavy and many problems must be addressed even before they arise. The event manager is able to deal with people with so many different personalities in a welcoming and pleasing manner.
The smallest details become relevant and require the utmost care to deliver the best tailored service. This also applies to toilet facilities, often neglected but essential on every occasion: when renting portable sanitation equipment, you need to choose a solution that adapts to the mood of the event and fits elegantly into the environment. Even the brilliant Leo Longanesi, a great man of letters and aphorist, argued that "The rebel calms down as soon as he conquers the bathroom". So let's find out, by reading this content, how to soften the attitude of the guests: let's discover together when renting luxury portable toilets is the way to go.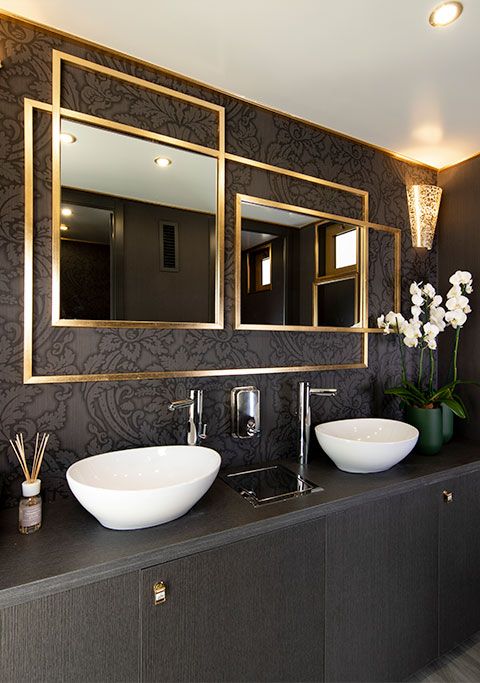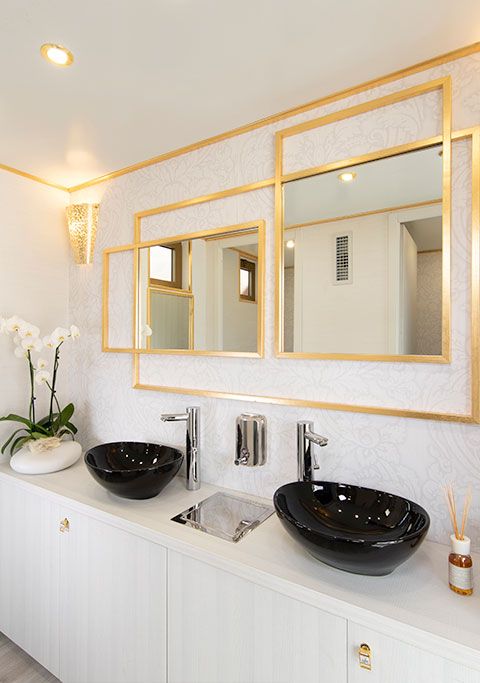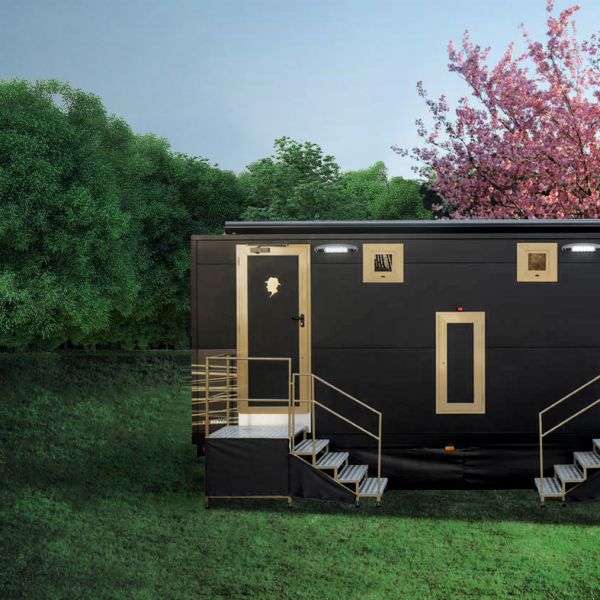 What are luxury toilets for events and private occasions?
Traditional portable toilets are known to anyone who has attended large-scale concerts or events. Every event planner has hired them more than once in their career. Functional, smart: they are a must for all occasions. But there are cases where you need a more glamorous appeal both in terms of both exterior design and interior comfort. This is where luxury portable toilets come into play, designed to amaze and satisfy the most demanding users. With a beautifully designed aesthetics, the luxury portable toilets ensure that guests have the opportunity to visit a smart welcoming toilet, with all the amenities.
What sets aside a luxury toilet for events and private occasions?
The differences between standard mobile toilets and luxury portable toilets is enormous: it is no coincidence that these toilets are often called "elite toilets". From the interior design to the advanced technology, all the details would make one exclaim "I wish I had it at home!".
A couple of examples: for weddings or VIP events we can offer portable toilets with decorated interiors, gold finishings, mirrors and refined furnishings. In addition to aesthetics, there is also a lot of technology: background music, photocell taps, air conditioning and much more. A real touch of class for those customers who do not accept compromises in terms of comfort and elegance.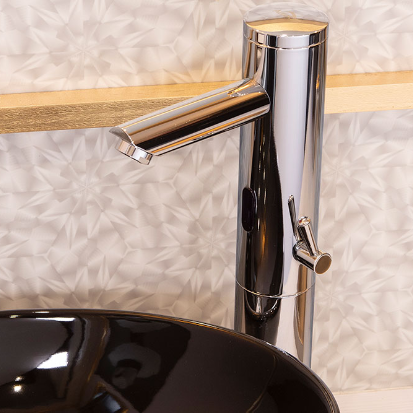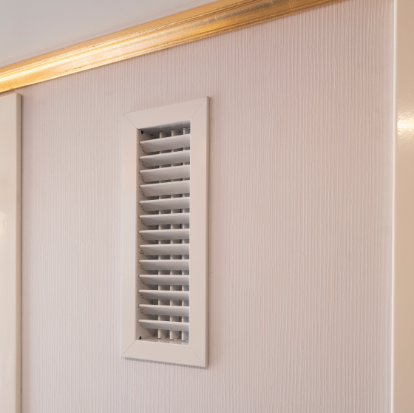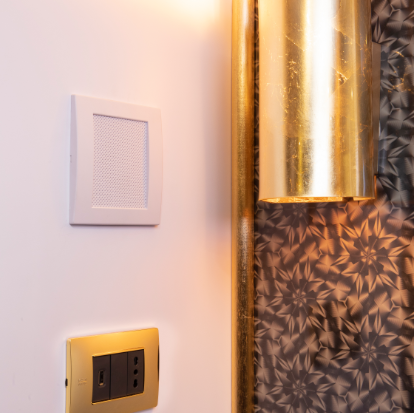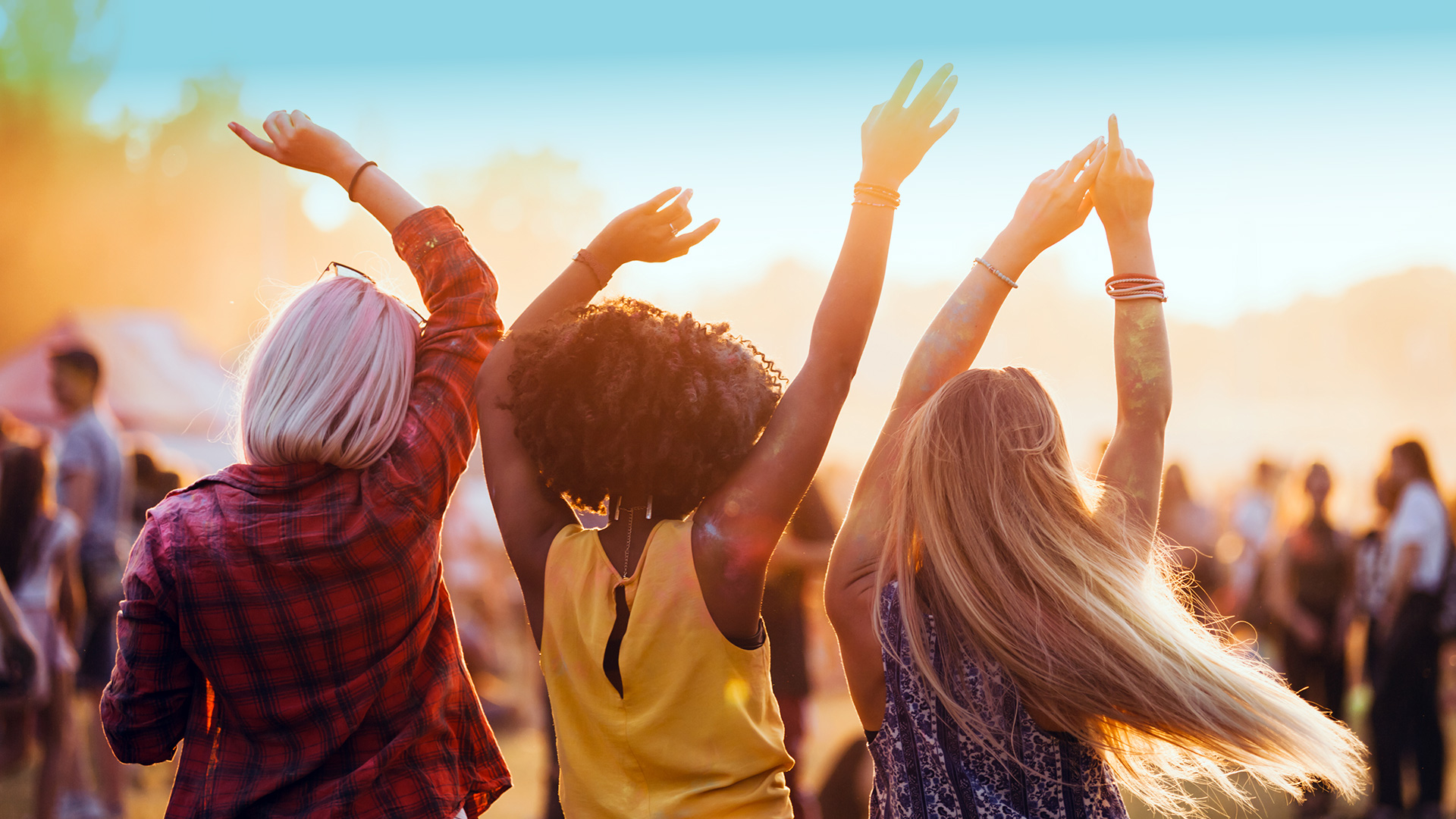 For festivals or backstage at large scale events, it is possible to rent one or more modules that can accommodate up to 12 toilets or showers. An excellent choice for those who want to offer quality service to both the staff and visitors of a major event, especially where a high turnout is expected.
Luxury toilets and premium services
There are different types of luxury mobile toilets: they differ in design, size, number of toilet units and rental services.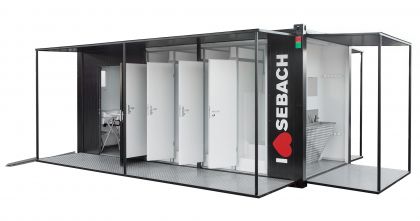 Modular toilet system
Modular structures similar to boxes, containing 12 toilets or showers with minimal sleek design. In the modules the space is optimized so that 12 toilets/showers take up only 6 meters in length, with external washbasins and an opening canopy, a strategic ally in case of rain. These structures can work both with connection to the water mains and independently, if combined with a technological module whose design is in line with the others. Sebach's "Stay" line is the ideal solution for large events, rallies, military exercises, festivals, fairs, sports events and much more.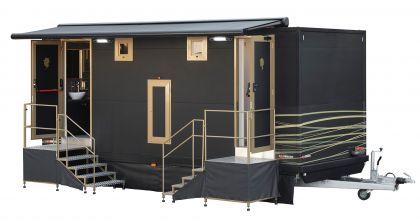 Luxury toilets on a trailer
The most elegant and luxurious solution, the non-plus ultra, the toilet that can satisfy even the most demanding customer. The interior design and all the details provide an unparalleled experience. Floors, walls, fixtures, taps, all the elements are the top of their range.
They can be easily transported on wheels and quickly positioned at the venue: ideal for an exclusive backstage, for a wedding in a prestigious location or for VIP clients of all kinds. Sebach's flagship in the luxury line is the "Moveep Plus 4": a luxury toilet trailer like no other. 
When renting luxury portable toilets is the right solution?
Let's take a step back and look at past events. Many event planners have told us that, in many case, better toilet facilities would have made a difference. And it is easy to imagine why because we all need to visit the toilet at least once during an event. Too often, the toilets are very distant from the event's vibe and sometimes they feel like a downgrade. The problem does not only affect large scale events or the wedding industry. Here are some examples of occasions where luxury portable toilets are required:
Exclusive events
A gala dinner, a charity event, a private party, an institutional meeting: exclusive events do not necessarily involve VIPs. They can relate to culture, artistic heritage, politics and lobbying or they can cross the world of solidarity and NGOs. An impeccable organization and extreme attention to the smallest details are always required in all elite events.
Sports events
Cycling or car races, marathons, special tournaments of all disciplines, from football to tennis to golf. Sports events require efficient sanitation services, both for those who compete and for the public. Let's think about the showers for instance: a sportsman who participates in a well-organized championship requires the availability of quality toilets and  showers.
Festivals and concerts
Whether you want to accommodate the best performers of your festival or the staff and the audience, there is always a need for good looking and efficient toilets. Even a pop event with a high turnout may still need more than you think of: providing luxury toilet facilities in a large event means showing utmost care for the customers.
Business and corporate events
Large exhibitions and trade shows each year attract a huge amount of visitors from all over the world. Some of these business events are targeted to  a selected audience which demands more comfort and exclusivity. A luxury toilet is therefore an excellent solution.
Weddings and private events
Today, a wedding goes far beyond a restaurant reservation: with or without the help of a wedding planner, those who promise themselves eternal love are increasingly looking for breathtaking locations that often do not have adequate toilet facilities. The ideal solution is to rent a dedicated luxury toilet trailer.
Sebach
How many portable toilets should I rent for an event?
You have to consider the following: the type of event, the duration of the event and the number of expected attendees. However, there are many other factors  to take into account, starting from the study of the venue, the  audience and the drinking behavior. Trust the Sebach experts who can assess the requirements for your event!
How to choose the supplier for your luxury toilets for events and private occasions
If you want to offer luxury toilets at your next event, the best choice you can make is to contact Sebach. Since 1987 we are the leaders in the portable toilet rental services.  Based in Certaldo (Florence) and able to cover all locations in Italy with over 80 dealers.  All over the world we can count on 400 collaborators. Every day we move more than 25,000 sanitation facilities on the Italian territory with efficiency, care and dedication. We work with the best event planners and successfully serve the most exclusive events.
You have already seen our heart-shaped logo in many large scale events such as concerts, marathons, festivals and so on. Being so easily recognized makes us proud and motivates us to keep up delivering great service. Our job requires a great deal of dedication. We created Sebach Elite line because we realized there is the need to show even more dedication with luxury portable toilets for events and private occasions, where nothing can go wrong.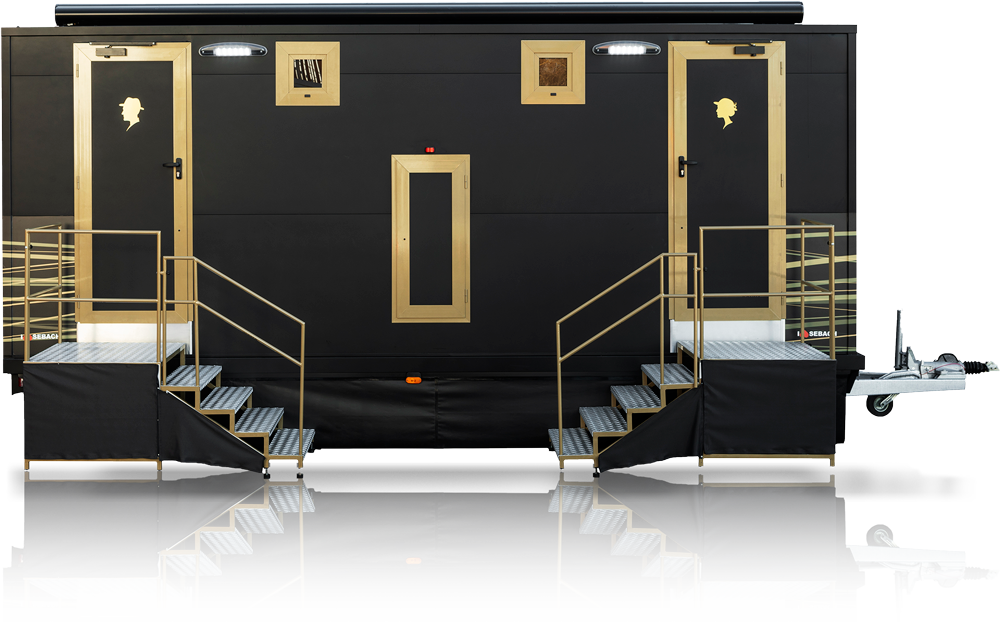 Find the best solution for your event
Send us an inquiry for luxury toilets and discover the chicest portable sanitation solution for your event.